The Blue Star Connection Mission
The Blue Star Connection mission is to provide access and ownership of musical instruments for children and young adults with cancer and other serious life challenges. To date we have reached hundreds of kids and have donated musical gear to over 25 Children's Hospital Music Therapy programs, as well as several other community programs. Please help us continue this mission.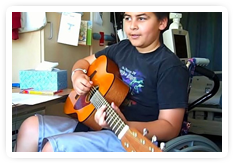 What is Blue Star Connection?
The Blue Star Connection (BSC) is a program of the non-profit organization Grand County Blues Society. The BSC program is dedicated to bringing music into the lives of children and young adults who are fighting cancer and other life-challenging situations. Not only does Blue Star Connection work with musical therapists in various hospitals and clinics, but BSC also hosts fundraisers and benefit concerts in many cities around the USA in order to support it's cause.
How Did Blue Star Connection Start?
On August 14th 2005, the
Grand County Blues Society
was performing for the
Shining Stars Foundation
, a local group of children fighting cancer. After the show,
John Catt
struck up a conversation with 17-yr-old
Colin Connors
, a cancer patient from Denver, about playing guitar. When John asked Colin if he had a guitar of his own, his reply was, "Yeah, a beat-up, old acoustic." John asked him if he would play an electric guitar if he had one and Colin answered, "Anything to brighten my day."
"What color?" John asked. Colin looked at his mom, who smiled and said, "Baby blue, like his eyes."
Less than a week could pass before someone donated a baby-blue Ibanez electric guitar and amp, meant for Colin – a good deed was that simple.
A few weeks later, John received an email from a doctor, Larry McCleary, who had worked with Colin and other children with cancer for decades. His message was profound; he had seen a dramatic change in Colin's outlook.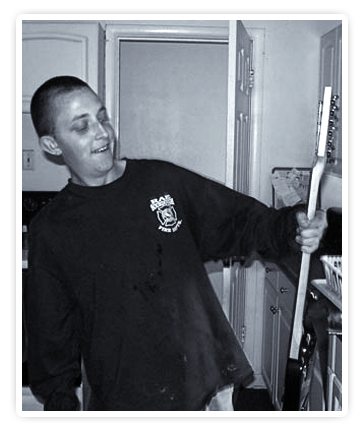 In the weeks ahead, John and the Grand County Blues Society received messages from Colin that he had found other kids his age interested in learning music. In a few months, we had 5 new kids. It was then that a community of people knew Blue Star Connection was born.
How Did Blue Star Connection Get Its Name?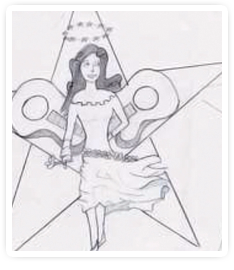 The first few Blue Stars chose the name: "Blue" for our favorite music. "Star" was chosen because the kids are all Stars. "Connection" was chosen because we connect these children to music and to each other.
Our Blue Star from India, Sneha, was working on our logo before she passed away. She said it is the symbol that defines her vision of what Blue Star meant to her and we continue that vision today.
Our Blue Stars
We have provided guitars, bass guitars, harmonicas, violins, keyboards, flutes and drum kits to more than 60 kids in the program. We have Blue Stars in Colorado, Texas, California, Washington, Hawaii, Rhode Island, Florida, Illinois, South Dakota, Mississippi, Tennessee, Georgia, Nevada, Maryland, Indiana, Ohio, Pennsylvania, Virginia, Oklahoma, Oregon, Arizona and once upon a time, a beautiful girl named Sneha from New Delhi India.
We have lost 7 of our Blue Stars – Devon, Sneha, Brandon, Shakiri, Adam, Amanda and Trevor. They are always with us as Blue Stars and their loved ones cherish the instruments that brought some peace and music into their lives.