Blue Star Super Duper Electric Guitar Drive for Music Therapy
By admin
/ August 15, 2016 /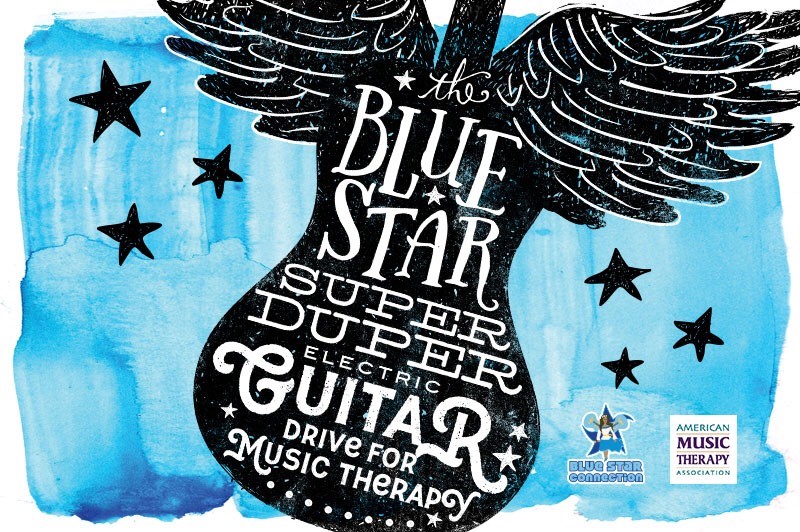 Blue Star Connection is raising money and collecting electric guitars, amplifiers and accessories (tuners and straps) for the American Music Therapy Association Conference "Under The Canopy" November 10-13, 2016 in Sandusky, Ohio – and you can help!
How to Help:
Contribute Money to the GoFundMe project "Guitar Drive For AMTA". Every it helps… $100 can buy a guitar and $250 can buy a guitar amp setup!
Donate Gear to the Blue Star Super Duper Electric Guitar Drive for Music Therapy. Have a guitar or small amp in good shape you don't use? Donate it to our drive!
Visit Facebook.com/blustarconnection for more information