Blues From The Top Delaney Guitar Winner and Blue Star Connection Supporters
By admin
/ July 5, 2016 /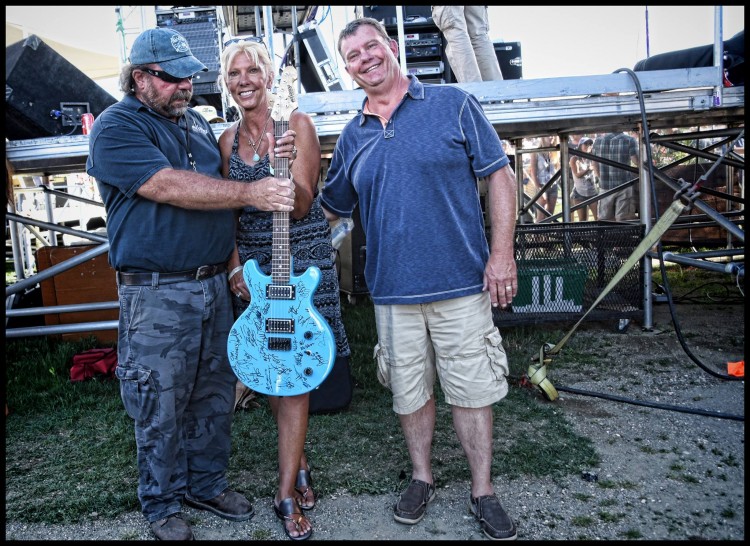 Lisa and Cliff Houser have been generous beyond measure over the years. They have collected a few great instruments for their walls and have in turn bought entire hospitals instruments for our kids.
Their bid was 4k for this guitar. There is a small hospital in Denver that does take care of children, its is the Rocky Mountain Hospital for Children. We have been there, we gave them a grand piano and we have been helping out with the kids and instruments. They need money to be able to have a music therapist come in and really sit down with these kids and help them learn how to express themselves during this time of difficult treatment.
The Houser's love the idea of using some of this money to bring in a music therapist and see if we can get other people to help this continue. So Starting Friday, this place will have a Music Therapist for 10 hrs a week and we have enough for 14 weeks right now. Its not enough but its the beginning that will matter for now.
We hope that others will donate to this specific need in our area. Colorado has given to every state we are in, lets do this for these youngsters at home.
Thank you